I have completed a scrapbook page!!! This page has been sitting on my table for a long time just waiting to be finished....and the inspiration has been slow coming. I am so glad to finally have completed a page!!! I hope that this is the end of my dry spell, that is for sure.
Here's the page I created: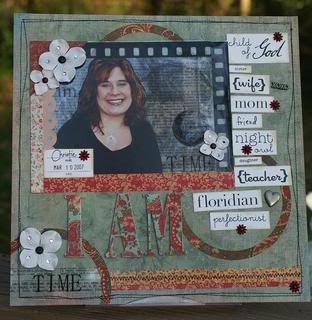 Oh man it feels good. I have spent the rest of the night putting layouts into albums and getting organized. Now I know what I am going to work on next. :)
Alright, off to try to find inspiration for my next page and call it a night!!